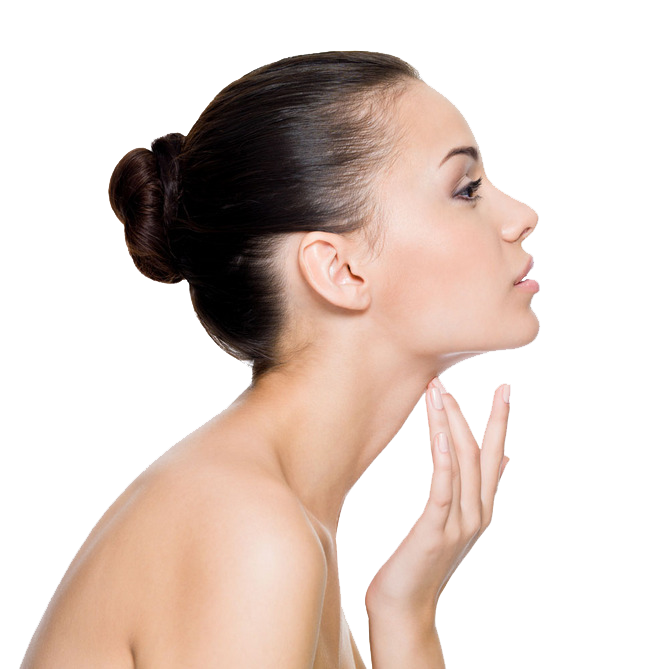 ULTRALIFTING is a cosmetic treatment using non-invasive technology to lift and tighten sagging skin. Ultralifting using focused ultrasound energy heats the deep skin layer and stimulates collagen and elastin regrowth.
A proven alternative to a face lift surgery
Non-invasive, No Downtime
Natural Result
Ultrasound is safe
The technology used by ultralifting is called Micro-Focused Ultrasound (MFU), it is developed originally from American and now getting popular all over the world.
A Non-Invasive, Non-Surgical Skinlift Procedure
Ultralifting is a non-surgical facelift which does not involve any injection and general anesthesia. Downtime is minimal with little to no side effects. Ultralifting avoids the risk such as infection, scarring, paralysis of the face, and even permanent disfigurement accompanied by surgery and injection. UltraLifting offers a safer and faster recovery option for facelift procedure.
Only One Treatment Needed
Compare to other technologies such as Laser or Radio frequency, which need a few sessions of treatment to get the noticeable result, UltraLifting only needs one treatment to achieve the result due to the precise heating of the deep skin layer (SMAS), dramatic change of your face will be seen after 3 months, while the trigged collagen regrowth will continual until 6 months. UltraLifting is more cost-effective!
Long-lasting and Natural-looking result
Injections are only staying for a few months, while UltraLifting achieving real younger skin by stimulating your own collagen regrowth. The result comes from the body self, thus it is absolutely natural and healthy. UltraLifting just powerfully helps skin growing by its own way.
HOW ULTRALIFTING WORKS?
UltraLifting helps skin generating new collagen
Collagen provides elasticity to our skin and helps keep us from sagging and aging skin. As we aged, everyone loses precious collagen. UltraLifting delivers focused ultrasound energy to the different skin layer, heating the skin precisely to the temperature that collagen regrowth is trigged, based on would heal process, we achieve a younger skin.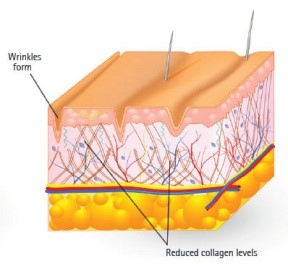 Weakened collagen fibers
Over time, changes to the skin tissue result in lines, wrinkles and sagging skin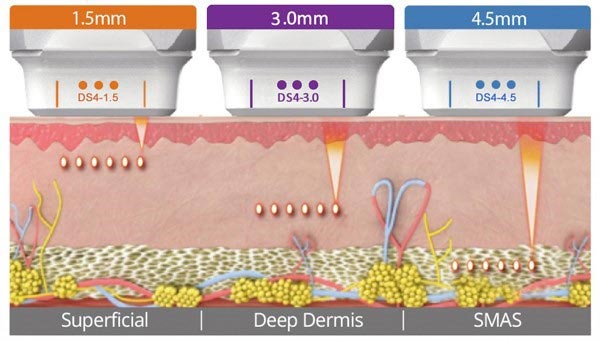 Micro-Focused Ultrasound energy is delivered.
Ultrasound energy is delivered non-invasively, triggering a natural response that stimulates the growth of new collagen.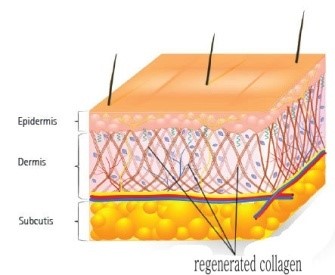 Tight skin in 2-3 months
Results appear gradually over 2 – 3 months and improvements can continue up to 6 months after treatment
WHAT ARE THE DIFFERENCES BETWEEN ULTRALIFTING AND THE OTHER TECHNOLOGIES?
Depth——A 3D face remodeling
UltraLifting can reach different layers of the skin, create thousands of micro thermal zones from the epidermis to SMAS and stimulate collagen regrowth from inside to outside of the skin.
*SMAS =Superficial Muscular Aponeurotic System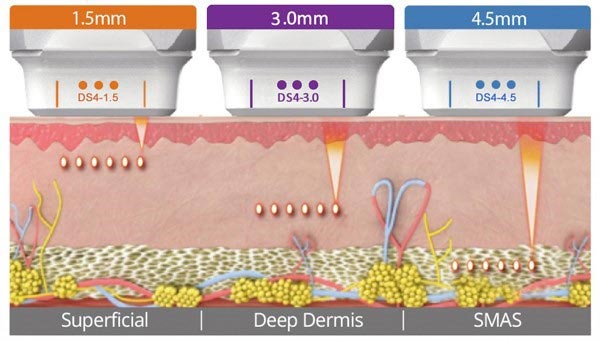 By deliver energy to the multiple depths of 1.5mm, 3.0mm and 4.5mm, UltraLifting targets both the superficial layer and the deep foundational layer which addressed only in surgical facelifts.
Temperature —— A precise heating
UltraLifting heats skin tissue up to 60-70℃, which is the optimal temperature for stimulating new collagen growth.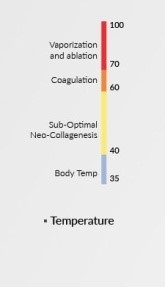 Micro thermal effect: Coagulation » wound healing » collagen remodeling
Safety—— A controllable energy delivery
Unlike other technologies such as laser or radio frequency, ultralifting delivers energy to the target layer without touching the surface of the skin, thus no cooling or other protection needed, no downtime.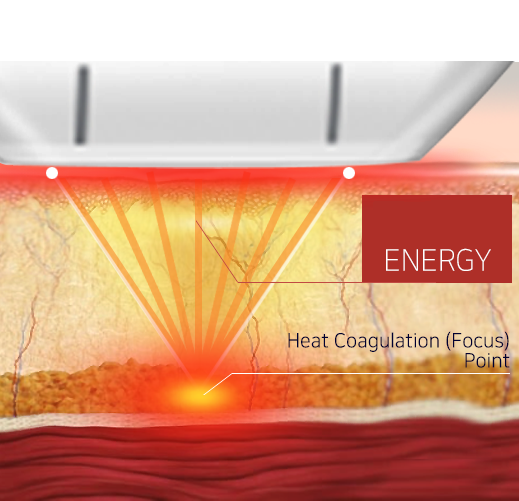 Focused ultrasound energy delivered precisely on the target layer of skin and strictly focused on micro-point. No damage to the surrounding tissue.